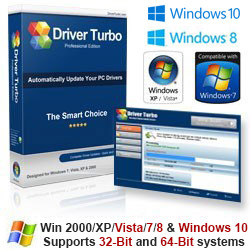 Register DriverTurbo Now and Update Your PC Device Drivers Instantly!
Award-winning DriverTurbo brings a new level of PC performance technology. It detects all drivers on your PC in seconds and matches them with the latest, most up-to-date driver versions available. This enables you to really benefit from a fully optimized and efficiently running system.
Driver Turbo will not only save you time and money, it can keep you from installing the wrong driver for your computer!